Sarah Vieira, Lead Product Manager at Stem Disintermedia, tells the stories behind the music and musicians she has supported in her career.
Since she was a kid, Sarah has always looked at the world from the outside in. "Growing up in Indiana, everything that everyone else wanted to do, I didn't want to do," she says. "I was, admittedly, a weird kid." Her mother is an artist who raised her in a bohemian environment, which influenced the artist-first perspective she has had throughout her career.
Now working for Stem as a Lead Product Manager, her music career has taken her from New York to LA, from independent labels to startups, and many places in-between. These are Sarah's stories about the records that define her contributions to the American music landscape.
Depeche Mode, Playing the Angel: Intern, Mute Records
This internship almost made me quit college to start working in music full-time. Nick Cave and the Bad Seeds, Depeche Mode, Einstürzende Neubauten, Nitzer Ebb, Diamanda Galás, Erasure – all of my favorite artists were on Mute. The people there were great to me. It's like they straight-up adopted me.
One night, we were hanging out at a bar and the DJ played Depeche Mode's "Enjoy the Silence." It's one of the greatest songs of all time. Scientifically proven. I was a few beers in and I made all of the other interns dance with me.
When I got to the office the next day, I was super hung over – utterly destroyed. Mark, the label GM, came over to my desk and said, "Sarah, I had no idea you were such a huge Depeche Mode fan." I didn't even realize he knew my name. "It's important to know who in the office is a fan," he told me. Two hours later, I was told I needed to courier something to Dave Gahan. And, of course, because of the hangover, I wasn't exactly looking my best.
Gahan was recording at Chung King Studios, just a few subway stops away. I was very nervous, telling myself, "It's fine. He's not going to even see me. I'll probably just hand this off to a studio assistant." Then I got there, and Gahan himself opens the door. He had a phone up to one ear, leaning on the door frame, and said, "Ohh, it's you!" Someone from Mute let him know I was coming by. I managed to hand him the package and squeaked something like, "It's nice to meet you Mr. Gahan, have a nice day!"
I hurried back to the elevator and collapsed on the floor. I couldn't help it. But I got back up quickly because it was a New York elevator. It's smart to assume someone's used any NYC elevator as a restroom. I hope that at least gave me a stronger immune system.
Some people have horror stories about interning for record labels. But Mute released so many great records the summer I was there, Goldfrapp's Supernature, Richard Hawley's Coles Corner, The Knife's Silent Shout. Sending me to Gahan's studio was probably the coolest thing anyone I worked for could have done for me.
Bat for Lashes, Fur and Gold: Sales Rep, Caroline Distribution
My friends at Mute helped me get a job at Caroline. I was a sales rep for Caroline Distribution for about six months. This was when a lot of layoffs were happening – the beginning of the end of the old way of doing business in the music industry.
One day, I found out that Caroline Records was going to do the US release of Bat for Lashes' first album. Jeff Rougvie was GM of Caroline at the time. I walked down to his office and said something like, "Bat for Lashes is amazing. I think you guys should do X, Y, and Z. Okay, bye!"
A week later, Jeff came to me and said, "Why don't you work on the Bat for Lashes release as a product manager for Caroline Records?" I wasn't going to say no! So I got to be the PM for her first record in the US. I wish I wasn't a fresh-out-of-school idiot at the time, but I think we did alright. She sold a good amount of records. People know the "What's a Girl to Do?" video. Right after I took the job, there were more sales rep layoffs. Jeff totally saved me by giving me that role.
Carbon/Silicon, The Last Post: Product Manager, Caroline Records
Caroline had several bands booked for Coachella in 2008, but none were ones I was working with. When one of the other two PMs couldn't go, he said, "Send Sarah instead. Coachella is for the young, anyhow."
The label rented a minivan so I could drive our bands to radio, press interviews, and photo shoots outside the festival grounds. One day, my job was to drive Carbon/Silicon around the desert. A lot of people may not know the name Carbon/Silicon, but they might know Mick Jones from the Clash and Tony James from Generation X, Lords of the New Church, and Sisters of Mercy. Thank god their tour manager decided to come along, because I was thinking, "I can't tell these men anything." Actual rock and roll legends in the back of a minivan being driven by a 23-year-old through the desert. Something about this picture doesn't fit – and it's me.
I was supposed to keep them on a schedule and they were smoking a Snoop Dogg amount of weed. I was really nervous about screwing up and probably pushed them a little harder than I should have. By the end of the day, I don't think Mick wasn't happy with me. But I got them to their appointments on time and I got them back to the festival on time. Maybe they secretly felt a little bad for the young woman who was tasked with getting them around.
When they got back to the grounds, Mick was clearly tired. It would have been gauche to ask for a photo, so I didn't. But also, it was Mick Jones! I really wanted to. Once I got them back to their trailer, I collapsed on the field while Kraftwerk was on, and I don't think I got up until Prince started his set.
Social Distortion, Hard Times and Nursery Rhymes / Dave Hause, Devour: Digital Marketing Director, Relentless Artist Management
I grew up on Social Distortion. I learned to play most of the songs on Prison Bound on guitar in high school.
When I was working for Shane Trulin, the band's manager, they were incredibly busy touring and playing festivals. It was my job to be the one adding more things to Mike Ness' plate. I had to be like, "Hey, let's get this random photo!" Before I posted anything on social media, I texted him, "How does this sound?" Mike would never give me a hard time about it, but we both knew there were other things he would rather be doing.
They had 200,000 likes on their Facebook page when I started. I said to myself, "These guys are legends. They need more!" By the time I left, they had over one million. I know these numbers don't mean much, especially to a band that's part of punk rock history. But the numbers might mean something to someone else – a booking agent, a record label, something like that. I wanted to make sure I did what I could, because everyone in that band is amazing.
We were also working with a singer songwriter named Dave Hause. He used to have a band called The Loved Ones. I love that guy. He'll never get rid of me. My love is a threat! At the time, he had just broken up with his wife and I had just broken up with my boyfriend. That was a decision I needed to make, but nearly resulted in me being homeless.
Dave was recording Devour, and his friend and photographer was on tour with another band. For a few weekends in a row, he kept calling me up to the studio to take photos and shoot video because, well, we needed the content, but also he knew I was still in that apartment and I needed to not be there. I'm very grateful to him for that. The songs were fantastic, the work helped me stay grounded, and the friendship of someone else dealing with the same shit made me feel less isolated. And the video of the sessions I edited together ended up airing on the Carson Daly show!
Jefferson Airplane, Surrealistic Pillow: Founder/Principal, Mother Blackbird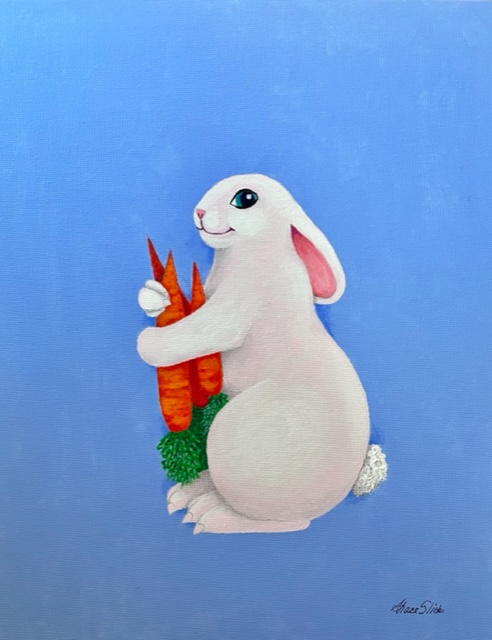 I had blown my savings moving to Southern California from Brooklyn. I needed some money quick. A friend of mine told me, "I need a product manager. You know WordPress. And if you can deal with lead singers, you can deal with CEOs." He was joking, but he was right. But I think CEOs might be harder, because at least with singers, we have a love of music in common.
So I worked at my friend's agency for awhile, and then I left to work at a software company, but all the while building a bunch of websites myself. After the pandemic shutdowns happened, I ended up incorporating. People needed a lot of help, and I needed liability protections and insurance to help them find ways to restore their income. I did one website for a death metal singer who was making and selling really cool custom spiked guitar straps since they couldn't tour. I did some websites for musicians too, for people like my old pal Dave Hause and then also for Grace Slick.
I was thrilled when my friend Alicia Yaffe called to see if I could make a website for Grace Slick. Ms. Slick never had a website for herself. She had more or less retired from music, and had been painting prolifically in her home studio and selling her paintings through Saatchi. She needed a place online that was her own where she could show all of her paintings with links to purchase. She didn't have a logo of her own, so I got to design one for her. I took inspiration for it from Alice in Wonderland, since the white rabbit she sang about all those years ago shows up in so many of the paintings she makes now.
I heard she sold a painting or two within the first few weeks of the website being live. That felt really good, because that's the whole point – getting a great artist their money.
Alice Glass, Prey//IV: Lead Product Manager, Stem Disintermedia
When I heard we were going to distribute Alice Glass' first solo album, I was thrilled. I love her work, and knowing everything she's had to fight against to get full control of her art, Alice is exactly the kind of artist I was hoping to be able to help here. It means a lot that she's with us.
When I was seven, my family moved to Indiana. It was major culture shock, immediate bullying. I was accused of witchcraft when I was fourteen. My friends and I, we wore a lot of black, listened to the Cure, and painted our eyes shut with eyeliner. I'd sit in my room and play Hole's Live Through This all the way through.
That gives me empathy for artists who feel screwed over by the record industry. When people don't understand you, it's hard to trust that they're doing what's best for you. Nobody trusts that their money is actually going to come. Many of them assume no one wants to do this in the right way, because of all the experiences they've had. It's the undercurrent behind everything.
When I think about the things that lead Meek Mill to tweet "I need lawyers ASAP," I truly don't believe that any label is stroking their goatee thinking, "How do I screw over artists today?" The money is the part of the machine that keeps everything running but at the same time it's the part that can get so complicated, no one wants to touch it.
I think people want to do the right thing, but sometimes, it's hard to know what the right thing is. Artists get shielded from the messy workings of the business side, because it distracts from the music. But then, when they don't know what's going on, that separation has the impact of making them feel like they're getting ripped off. So many artists we all know have horror stories about getting cheated out of tens of thousands of dollars.
My dream is that an artist will be able to log into their Stem account, know where all their money is coming from, know if it's in their bank account or not, and be able to make real decisions based on that. And do that a way that doesn't add stress and frustration or take away from making the music that only they can make.
Right now, some artists want to take the biggest check they possibly can because there's no guarantee a second check is ever going to come. And that's a valid concern. Some judge their self-worth by the size of their first big advance. I think artists and their teams might make different decisions if they have the tools to see their whole financial picture and to get access to capital in ways that let them maintain ownership of their sound recordings. The money isn't as headline-grabbing as a big traditional advance, but it's structured in a way that they know they can pay it back, and then they can take out more to do more. There's real value that gets lost in the dazzle of big numbers thrown around in the press.
What we make at Stem will make it so much easier for artists to invest in themselves. That's what I want to do here.